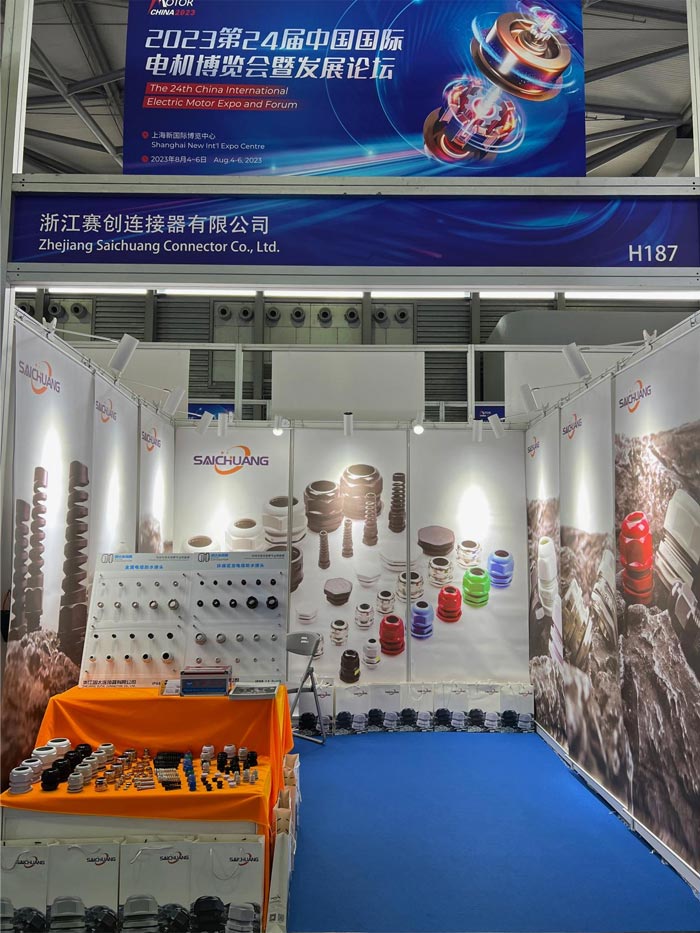 Introduction:
Zhejiang Saichuang Connector Company, a leading manufacturer of electrical connectors and accessories, recently participated in a prominent exhibition held in Shanghai. The company's presence at the exhibition drew significant interest from a multitude of customers, who were particularly intrigued by Saichuang's range of high-quality cable glands. This article highlights the success of Zhejiang Saichuang Connector Company at the exhibition and explores the growing demand for cable glands in the electrical industry.
Showcasing Innovative Cable Glands:
Zhejiang Saichuang Connector Company's booth at the exhibition stood out with its impressive display of innovative cable glands. These essential components play a crucial role in providing secure and reliable connections for electrical cables. Saichuang's cable glands, known for their superior quality and durability, garnered attention from customers seeking efficient and safe solutions for cable management.
Meeting Customer Needs:
The exhibition provided an excellent platform for Zhejiang Saichuang Connector Company to engage with a diverse range of customers, including electrical contractors, engineers, and procurement professionals. Many visitors were specifically interested in cable glands due to their importance in various industries, such as construction, manufacturing, and telecommunications. Saichuang's knowledgeable team was on hand to address customer inquiries and provide tailored solutions to meet their specific requirements.
Emphasizing Quality and Reliability:
Zhejiang Saichuang Connector Company's commitment to delivering high-quality products was a key factor in attracting customers at the exhibition. The company's cable glands are manufactured using premium materials and undergo rigorous testing to ensure optimal performance and longevity. Saichuang's reputation for reliability and adherence to international standards resonated with customers seeking trustworthy solutions for their cable management needs.
Demonstrating Technological Advancements:
Saichuang's participation in the exhibition also provided an opportunity to showcase the company's dedication to technological advancements in cable gland design. Visitors were impressed by the company's innovative features, such as enhanced sealing capabilities, strain relief mechanisms, and ease of installation. Saichuang's focus on continuous improvement and staying at the forefront of industry trends resonated with customers looking for cutting-edge solutions.
Building Strong Customer Relationships:
The exhibition served as a platform for Zhejiang Saichuang Connector Company to not only showcase its products but also establish and strengthen relationships with customers. The company's representatives engaged in meaningful discussions, understanding customer pain points, and offering personalized solutions. By fostering these connections, Saichuang aims to become a trusted partner for customers seeking reliable cable gland solutions.
Conclusion:
Zhejiang Saichuang Connector Company's participation in the Shanghai exhibition proved to be a resounding success, with its cable glands capturing the attention of numerous customers. The company's commitment to quality, innovation, and customer satisfaction positions it as a leading provider of cable gland solutions in the electrical industry. As the demand for secure and efficient cable management continues to grow, Zhejiang Saichuang Connector Company remains dedicated to meeting customer needs and driving advancements in the field of electrical connectors and accessories.