Cable glands are suitable for a wide range of cables and they can be used in electrical equipment for transportation equipment.
we supply various types of cable glands for customers to choose from.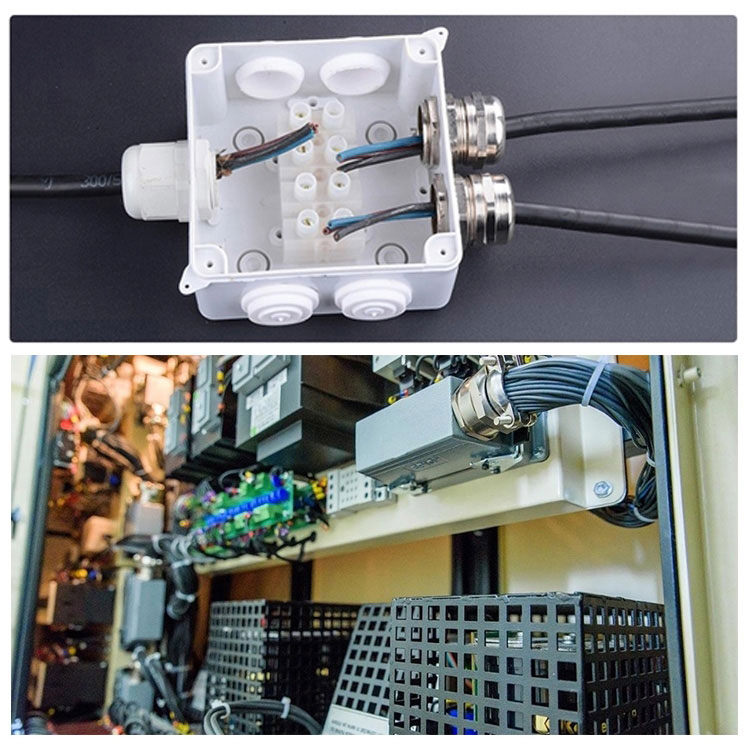 Cable glands are mainly used in the following systems in transportation system:
Undercarriage, Powertrain system and Security system.
Cable glands used in transportation equipment should have the characteristics of temperature resistance, humidity resistance, salt spray resistance, vibration and shock resistance.
1. Temperature resistance
The transportation equipment is obviously affected by the natural environment, and the power system generates heat during the operation of the vehicle, which requires that the cable gland needs to maintain stable performance in a high-temperature environment. Ensure the safety and reliability of electrical connections.
2. Moisture resistance
The intrusion of humid air will affect the insulation performance of the cable grip connector and produce certain corrosiveness. The constant humid heat test condition is 90%~95% to humidity.
3. Salt spray resistance
When the cable joint is working in an environment containing moist air and salt, the metal structure parts and the surface treatment layer of the contact parts may produce electrochemical corrosion, which affects the physical and electrical performance of the connector.
In order to evaluate the ability of cable joints to withstand this environment, a salt spray test is specified. It is to place the cable connector in a temperature-controlled test chamber, spray it with compressed air of a specified concentration of sodium chloride solution to form a salt spray atmosphere, and the test time is determined by the product specification, at least 48 hours.
4. Vibration and shock
Vibration and shock resistance is an important performance of cable joints. This feature is particularly important in railway and road transportation. It is an important index for testing the robustness and reliability of cable joints and mechanical structures.
Due to the increasingly diversified structure of cable gland connector and the emergence of new structures and application fields, Saichuang as a expertised cable gland manufacturer, will adhere to the principle of quality first, pioneering and innovative, and providing customers with more abundant and reliable solutions.