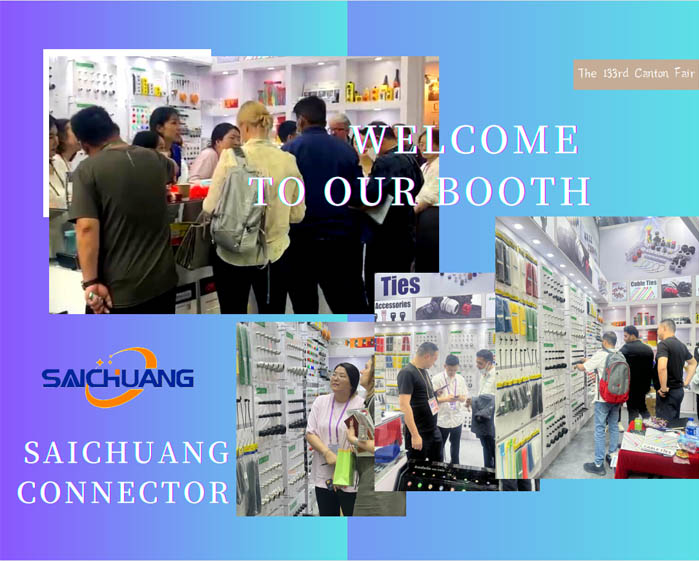 Zhejiang Saichuang Connector Company participated in the Canton Fair from April 15 to April 19, 2023, showcasing our cable glands and cable ties.
With the ISO9001:2015 quality system in place, Zhejiang Saichuang Connector Company demonstrates its commitment to maintaining high-quality standards and ensuring customer satisfaction.
The CE, ROHS, REACH certificates issued by reputable organizations like SGS and CTS further validate the company's compliance with international standards and regulations, emphasizing the safety and environmental friendliness of their products.
Visitors to the Canton Fair had the opportunity to explore Zhejiang Saichuang Connector Company's booth and learn more about their range of cable glands and cable ties. The company's presence at the fair provided a platform for networking, showcasing their products, and engaging with potential customers.
If you have any specific inquiries or would like more information about our products, please feel free to contact us.
Booth Number: 13.2C18-19
Contact Person: Ms.Amanda Liu
E-mail: info@sc-connector.com
WhatsApp/Wechat:+86 132 8587 2520