Cable glands and cable ties are widely used for electrical wire connections and installation in building construction.
We have different sizes of glands, including small cable glands, miniature cable glands and large cable glands.
For power equipment installation in construction area, the cable glands and the intermediate connector are important power equipment components in the transmission and transformation cable line. Its role is to disperse the wires at the outer shielding section of the cable terminal to protect the cable from breakdown, and Inner and outer insulation and waterproof functions. In the cable line, more than 60% of the accidents are caused by accessories, so the quality of the joint accessories is very important for the safety and reliability of the entire transmission and transformation.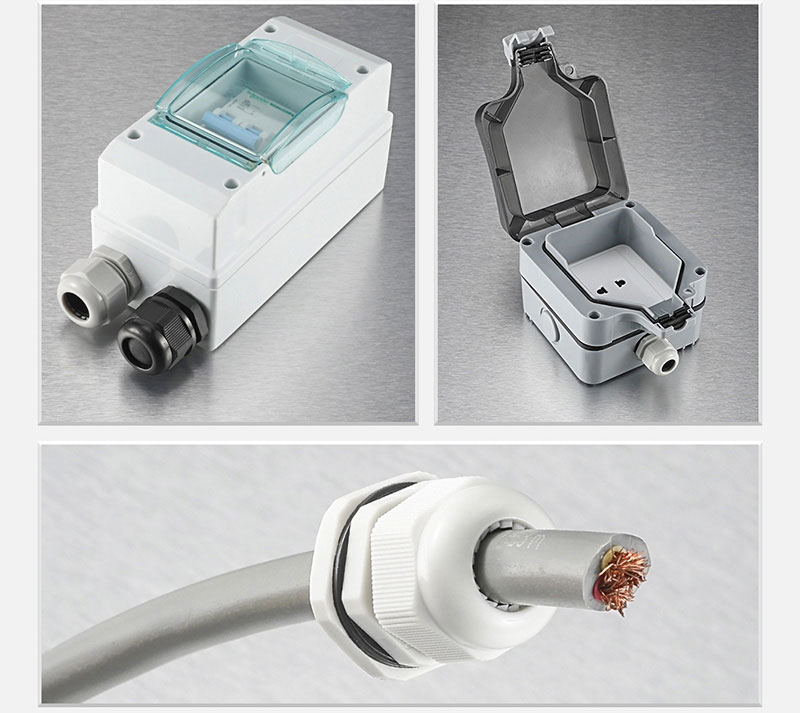 Connection of conductor
The conductor connection requires low resistance and sufficient mechanical strength, and no sharp corners should appear at the connection. The common connection of medium and low voltage cable conductors is crimping, and attention should be paid to crimping:
(1) Select a conductor connecting pipe with appropriate conductivity and mechanical strength;
(2) The matching clearance between the inner diameter of the crimping tube and the coaxial core is 0.8~1.4mm;
(3) The resistance value of the wire connector after crimping is greater than 1.2 times of the conductor of equal cross-section, and the tensile strength of the copper conductor joint is not less than 60N/mm2;
(4) Before crimping, the outer surface of the conductor and the inner surface of the connecting pipe are coated with conductive adhesive, and the oxide film is destroyed with a wire brush;
(5) The sharp angles, burrs, etc. on the connecting tube, the conductor of the wire core should be smoothed with a file or sandpaper.
Different types of cable glands produced by Saichuang have the characteristics of firmness, durability and smooth surface, which not only ensure the safety of the cable, but also save the maintenance cost.
Sealing and mechanical protection of the cables
Made of high quality nylon material , Saichuang cable glands can provide great sealing and mechanical protection of wires and cables.